The Conflict with Renamo, 1976-1992
«January 1990»
Dossier MZ-0020



119. Renamo Threatens
to Bring the War to Urban Areas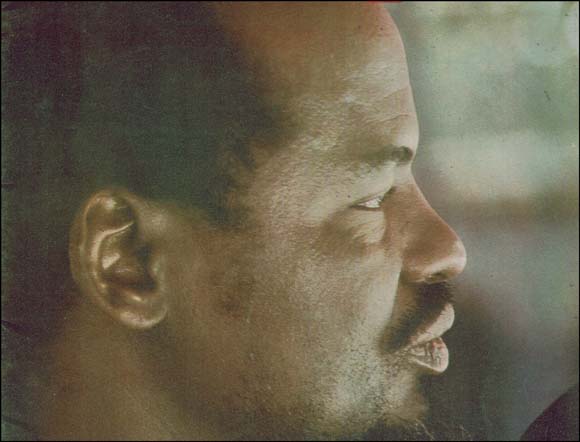 Above: Throughout the year President Joaquim Chissano struggled with limited success to establish political control over the inefficient command structures of the Mozambican army in order to be in a position to engage effectively in looming and complex negotiations with Renamo.
While Renamo threatened to bring the war to the suburbs of Maputo, urban conditions became increasingly precarious. President Chissano appealed to Frelimo Party structures to develop a plan that would deny the rebels "room for manoeuvre" in cities and towns, especially Maputo. However, the Party was weak in the capital, with a membership numbering only 8,300, less than one percent of the city's total population of 1,200,000. At the same time, three-quarters of all urban families had more than seven people to house and feed, and the majority of those had only one person bringing in a salary, if that. In these circumstances, there had been a surge of criminality, including prostitution and juvenile delinquency, made worse by an influx of refugees with no means of support, according to the Party's own analysis.
At the same time, the government released the usual triumphalist end-of-year statistics of how many "bandits" had been killed in each province: 410 in Gaza, 945 in Sofala, 568 in Nampula, and so on. Renamo's offices in Lisbon countered with claims that they had killed, for example, 42 FPLM and 30 Tanzanian soldiers in a single week at year's end.
Consolidated Downloadable Zipped Files
Click on the yellow folder image below to download an unsorted zipped archive of documents and press clippings in PDF format concerning the armed conflict between Renamo/MNR and the Mozambican government in January 1990.