The Conflict with Renamo, 1976-1992
«July 1986»
Dossier MZ-0020



77. Machungo Appointed Prime Minister, Samora to Concentrate on the War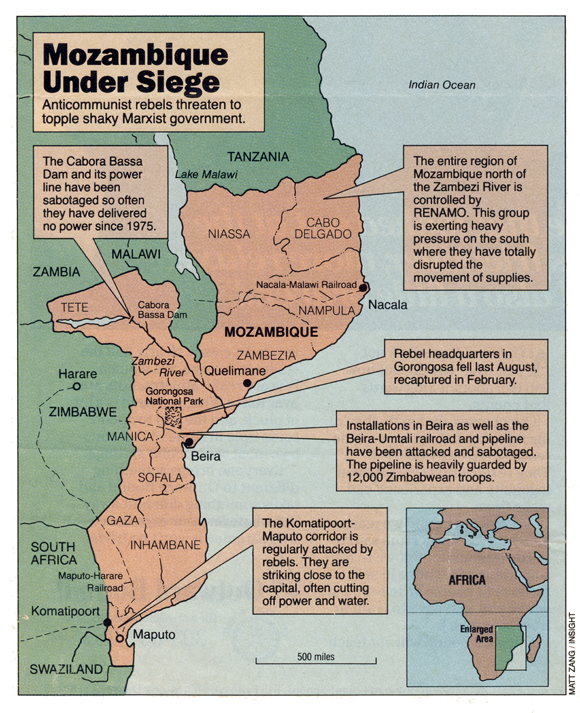 Above: A map published by Insight as well as the British magazine Jane's Defence Weekly in July 1986, showing a situation apparently more favourable to Renamo's ambitions than was actually the case, e.g. the entire region north of the Zambezi was not "controlled" by the rebels as claimed.
It was announced that a new post of Prime Minister was to be created, and the economist Mário Machungo was appointed to it. The official reason given was "to enable the President of the Republic to concentrate his efforts on defence leadership".
In Lisbon, Renamo claimed to have captured five towns in the north, including Gúruè in Zambézia and Maganja da Costa. The same source described these events as the result of the rebel strategy of concentrating its attacks on population centres.
Click on the yellow folder image below to download an unsorted zipped archive of documents and press clippings in PDF format concerning the conflict between the Mozambican government and the MNR/Renamo in July 1986.