Eduardo Chivambo Mondlane
(1920-1969)
President of FRELIMO, 1962-1969
7. Picture Gallery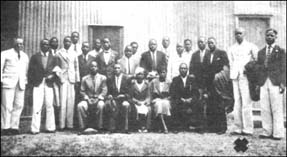 Above: Two photographs taken when Mondlane was a student at the Missão Suiça where he did most of his schooling. In the picture on the left, Mondlane is marked with a circle round his head.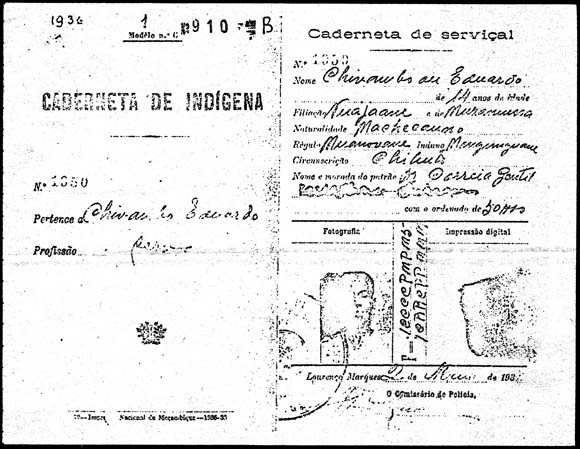 Above: Eduardo Mondlane's "Native Identity Book" issued by the police in Lourenço Marques in 1936. It includes the names of his parents, his régulo or chief, the address of his patrão, a finger-print, and a photograph. Photo: O Jornal, Lisbon, 4 February 1983.
Above: A graduation photograph of Eduardo Mondlane. Although Kamba Simango (1890-1966) obtained a B.Sc. from Columbia University in New York thirty years earlier, in 1923, Mondlane was almost certainly the first black Mozambican to earn both an M.A. and a Ph.D.
Above: In the early 1960s Mondlane moved with his family to Dar es Salaam in Tanganyika (later Tanzania) to dedicate himself to the struggle for Mozambican independence. In 1962 he was elected president of the newly formed Frente de Libertação de Moçambique, or FRELIMO, which he led until he was assassinated in 1969. Note: these images date from 1967.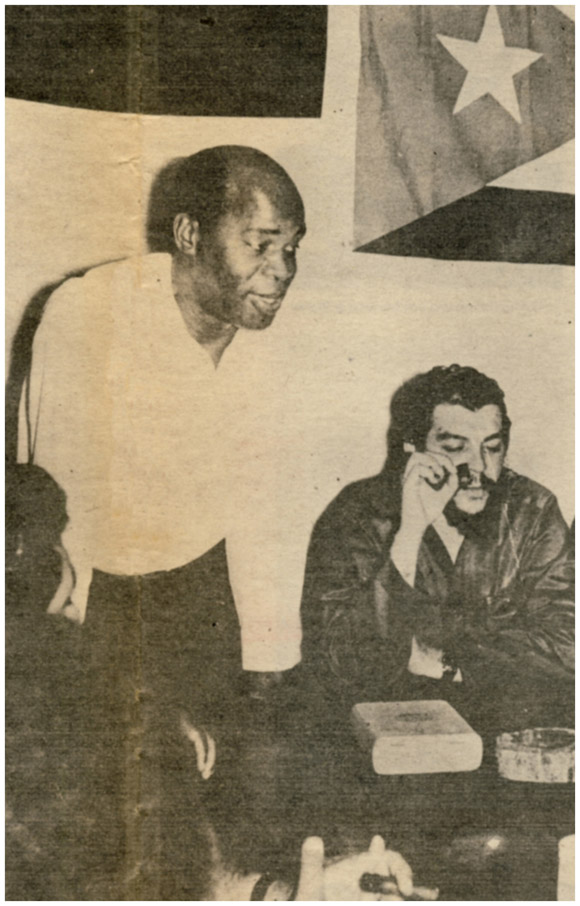 Above: Mondlane with Che Guevara in Dar es Salaam during one of the latter's visits to Tanzania in 1965-1966. Guevara later crossed into the Congo with a force of 150 men and spent seven months trying to start a revolution there. For more details, see here.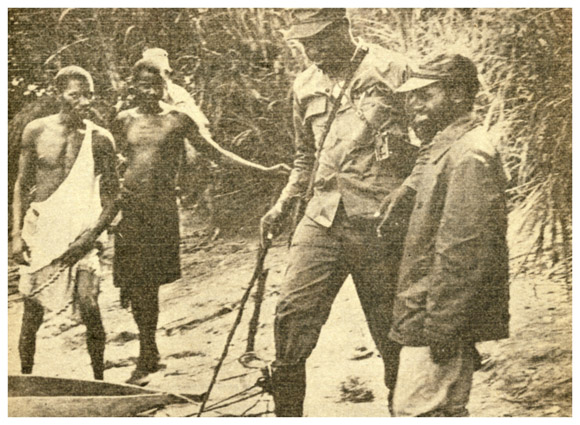 Above: Eduardo Mondlane in conversation with Samora Machel, who succeeded him as president of FRELIMO in April 1970, and died violently in his turn in the yet-to-be-fully-explained air disaster at Mbuzini.