The Conflict with Renamo, 1976-1992
«August 1983»
Dossier MZ-0020



42. Soviet Geologists Murdered, Others
Abducted by MNR in Zambézia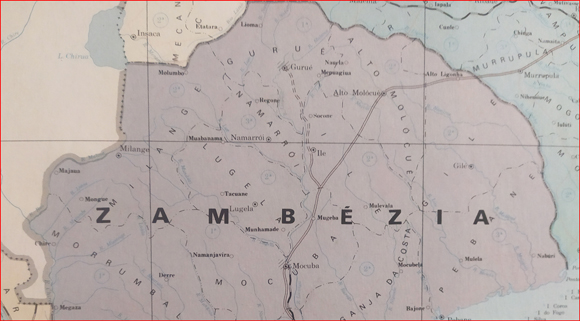 Extract from Government Communiqué
«In the early dawn of August 21 a group of armed bandits attacked the installation of the Mining Enterprise of Mozambique, in Morrua, district of Ile, Province of Zambézia.
Four workers of the Enterprise were murdered during the attack. Two of those killed were geologists of Soviet nationality, and the other two were Mozambican workers.
During the attack, the armed bands turned to the housing complex of the mining enterprise where the geologists of Soviet nationalities were residing and kidnapped 24 of them. All other foreign technicians, among them Portuguese and East German expatriates, are safe and in good health.
The armed bands ransacked some houses, the health center and the firm's store, and destroyed buildings and various equipments.
Before they retreated, the armed bandits kidnapped two women and two infants, all Mozambican nationals.
The two Mozambican workers who lost their lives, fighting in the defense of the installations of the enterprise belonged to the people's militia in charge with the protection of the mining complex.
The two Soviet geologists were murdered in cold-blood by machine-gun fire inside their bedrooms».
Consolidated Downloadable Zipped Files
Click on the yellow folder image below to download an unsorted zipped archive of documents and press clippings in PDF format concerning the armed conflict between Renamo/MNR and the Mozambican government in August 1983.