The Conflict with Renamo, 1976-1992
«September 1991»
Dossier MZ-0020



139. Lalaua Changes Hands Again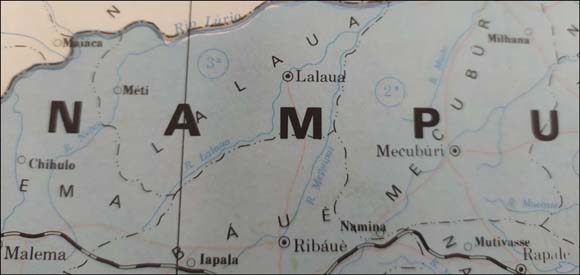 During the month Renamo recaptured Lalaua, in Nampula province, in what was thought to be an attempt to secure a point near an airstrip to use as a formal headquarters. The town had first been first captured by the rebels on 29 June, and was then recaptured by the FPLM on 5 August. Elsewhere Renamo attacked the Beira suburb of Manga, as well as outlying bairros of Maputo, while continuing to mutilate and terrorise the civilian population.
In mid-September the Mozambican government issued a report stating that in the first six months of 1991, the FPLM killed 2,250 Renamo fighters and captured 265 in operations all over the country. In August alone, the number of rebels killed was 438. These uncontextualised statistical claims are hard to evaluate without data on the overall size of Renamo forces, but it is likely that in the absence of any kind of military health services relatively minor wounds would have proved fatal. It's also hard to calculate what top Renamo commanders would consider a sustainable or acceptable casualty rate, and what effect the reported rate would have had on the morale of fighters who might or might not have received much in the way of military training. Other questions arise: what was the relation of the casualty rate to the rate of desertion and the number of fighters surrendering under amnesty terms?
Consolidated Downloadable Zipped Files
Click on the yellow folder image below to download an unsorted zipped archive of documents and press clippings in PDF format concerning the armed conflict between Renamo/MNR and the Mozambican government in September 1991.