The Conflict with Renamo
December 1984
Dossier MZ-0020



58. Secret Airlifts to the MNR from Saudi
Arabia and Oman via the Comoros?
Above : A Lockheed C130, the kind of aircraft reportedly used to airlift supplies to the MNR in Nampula. (Photo: Alan Radecki (Akradecki), Mojave, Calif.) Below: A general view of Mayotte in the Comoros, a staging post for the supply route to the MNR.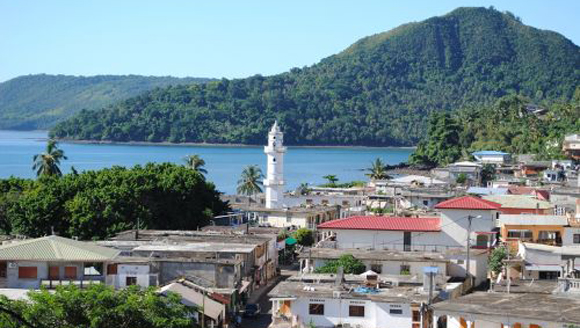 Godwin Matatu reported in the London Sunday newspaper The Observer, that unmarked C130 transport planes were flying supplies to the MNR in Nampula via Mogadishu and the Comoros. The supplies originated in Saudi Arabia and Oman, and the operation was financed by the industrialist Manuel Bulhosa. Matatu reported that the arrest of four Portuguese citizens in southern Tanzania in August, accused of building airstrips while posing as hunters, was linked to the operation.
In a speech to the Coordinating Council of the Ministry of Education, President Samora Machel dismissed recent MNR attacks close to urban areas as being intended merely to have a psychological effect ("meros efeitos psicológicos"). The local media continued to publish multiple reports of small-scale attacks and killings around the country.
Click on the yellow folder image below to download an unsorted zipped archive of documents and press clippings in PDF format concerning the conflict between the Mozambican government and the MNR/Renamo in December 1984.