The Conflict with Renamo, 1976-1992
«December 1989»
Dossier MZ-0020



118. Zimbabwe Lost 2 million Litres of Fuel to RENAMO Attacks in 1989; 300 Buildings Destroyed in 5 Years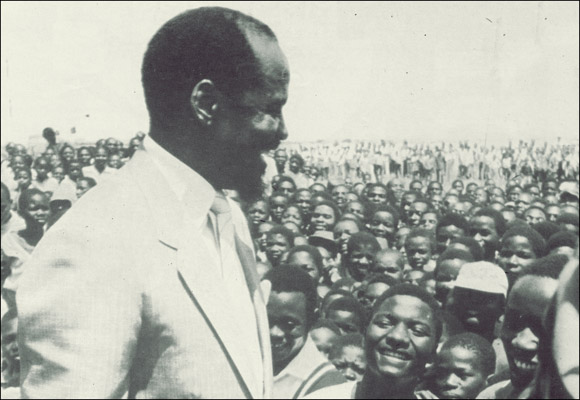 Above: President Joaquim Chissano greets a crowd during a working visit to the provinces of Tete and Manica in December 1989.
Between September and November RENAMO launched 33 attacks across the border into Zimbabwe killing 43 Zimbabweans, the majority of them villagers. Communication and fuel lines to the port of Beira were sabotaged seven times; Zimbabwe's petrol, diesel and jet fuel losses in 1989 were close to two million litres. The war-related death toll in the Frontline States as a group is estimated at 15,000 per month. In remote rural areas war-famine related deaths, and the deaths of children under five were common. Children have been widely deprived of vaccinations by the war.
In attacks on economic infrastructure, RENAMO destroyed 300 buildings belonging to the state housing administration, APIE, in the five years from 1984 to 1989. In the same period, at least 200 houses had been abandoned by their tenants.
Click on the yellow folder image below to download an unsorted zipped archive of documents and press clippings in PDF format concerning the conflict between the Mozambican government and the MNR/Renamo in December 1989.