The Conflict with Renamo, 1976-1992
«November 1985»
Dossier MZ-0020



69. Fondo Points to Difficulties along Inhambane Coastline; SNASP Holds Meeting with Private Fishing Enterprises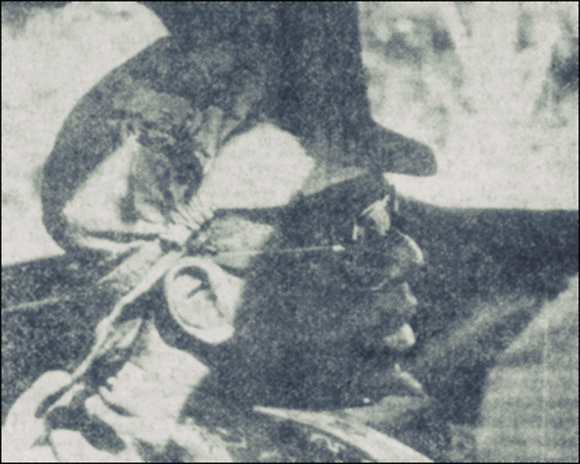 Above: Domingos Fondo was one of the Mozambican government-s more effective military commanders in the struggle against the MNR/Renamo.
In an interview with the weekly news magazine Tempo, Maj.-Gen. Domingos Fondo, the military commander in Inhambane province, described in some detail the way in which the conflict had unfolded in the area, including the ways in which the capture of particular bases had forced Renamo to adopt new tactics with regard to the logistics of supply. Inhambane had a long coastline that was difficult to control, and Renamo was now receiving support by sea, said Fondo. In addition, he pointed to the increased use of "cold steel" (armas brancas) by the rebels as an element in the sowing of terror among the population.
It was announced that SNASP, the Mozambican security force, had held a meeting with local pescadores, but no explanation as to the reason was offered in the published report.
Two Jesuit priests, one of them Portuguese and the other a Mozambican, were killed in Angónia, in Tete province, after they were abducted by Renamo: Pope John Paul II expressed his revulsion at the news. Another Catholic priest was hospitalised after being attacked by "bandidos armados" in Guruè, Zambézia.
Click on the yellow folder image below to download an unsorted zipped archive of documents and press clippings in PDF format concerning the conflict between the Mozambican government and the MNR/Renamo in November 1985.