The Conflict with Renamo, 1976-1992
«February 1982»
Dossier MZ-0020



24. «Ano de Limpeza dos Bandidos»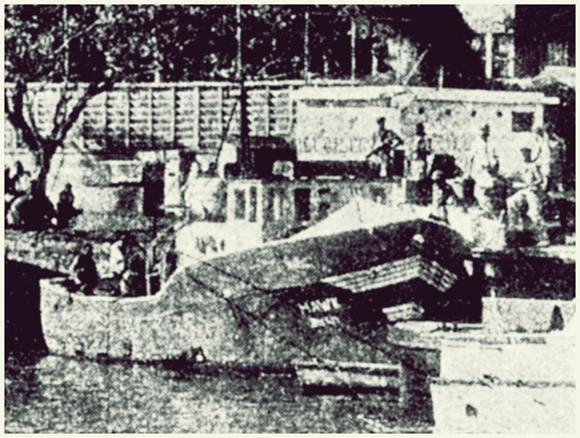 Above: The South African fishing boat captured by the Mozambican coast guard for illegal fishing in Mozambican waters. The apartheid regime at various times used light aircraft, parachute drops, submarines, and fishing boats to supply materiel to the MNR.
In Xinguinguize, near Homoine in Inhambane province, President Samora Machel announced a major restructuring of the province's military in order to get rid of the MNR once and for all: 1982 was to be the "Year of Cleaning Out the Bandits" or gangsters. A 25-ton South African fishing boat out of Durban was detained in Mozambican waters near Ponto Dobela, south of the capital Maputo. The crew had no documentation, and it was unclear whether the incident had any national security implications. A fine of Mt.800,000 was imposed.
At the end of the month, the MNR claimed to have occupied the town of Funhalouro in Inhambane and to have burned all public buildings to the ground. An attempt to capture and occupy Inhaminga in Sofala province was repelled by government forces.
Consolidated Downloadable Zipped Files
Click on the yellow folder image below to download an unsorted zipped archive of documents and press clippings in PDF format concerning the armed conflict between Renamo/MNR and the Mozambican government in February 1982.